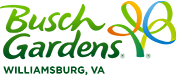 Busch Gardens® opens March 27 for its 2015 season and is celebrating its 40th anniversary with free park tickets for anyone born in 1975. The three-day promotion kicks off March 27 and begins a season of events and celebrations in honor of Busch Gardens' four decades of thrilling family entertainment.
The free ticket offer is only available at Busch Gardens' ticket window situated at the front of the park. People interested in taking advantage of the Busch Gardens free ticket offer must show a valid picture ID that indicates their year of birth.
On April 25, Busch Gardens will debut a 21st-century thrill coaster that stands alongside Griffon® and Verbolten® as marvels of modern engineering. Tempesto™ opens April 25 and is Busch Gardens' newest thrill attraction. Tempesto's three launch elements speed the train through the ride's station house and past waiting guests at more than 60 miles per hour.
 "Guests waiting to experience Tempesto will certainly feel its power as the coaster train races past them at highway speeds," said Larry Giles, Busch Gardens' vice president of engineering.