ACE Mid-Atlantic
ACE Mid-Atlantic is the home region for members of the American Coaster Enthusiasts (ACE) residing in Delaware, Maryland, Virginia, and the District of Columbia.
Region Staff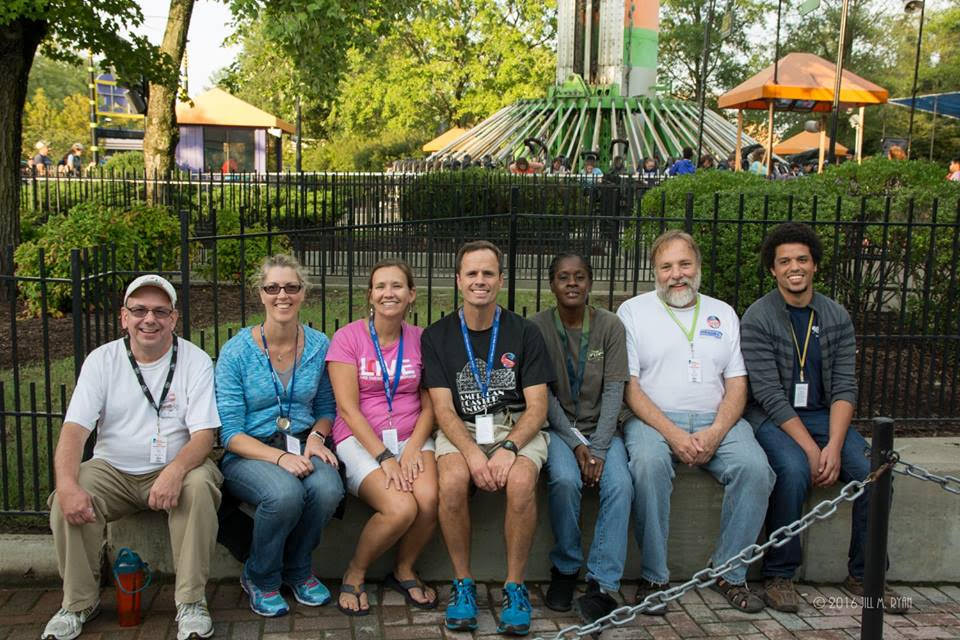 Pictured from left to right: Billy Tyson, Jennifer Bock, Elizabeth Ringas, Evangelos Ringas, Shannon Somerville, Bill Galvin, and Corey Brown (not pictured Vanessa Thomas, Wes Friend, and John Mellot).
Regional Representative:
Elizabeth Ringas

Assistant Regional Representatives
Jennifer Bock
Corey Brown
Bill Galvin
Evangelos Ringas
John Mellot
Vanessa Thomas
Wes Friend, Website Administrator
Shannon Somerville, Archivist
Billy Tyson, Event Registrations

Social Media
The ACE Mid-Atlantic Region has a YouTube channel as well as Instagram, Facebook, and Twitter pages. Be sure to "Like" our Facebook page and to join our Facebook Events so you can keep up with everything going on in our region. Our Twitter page typically mirrors our Facebook page but will be the place to find current deals, specials and events in our regional parks.
Correspondence
If you would like to send a letter to ACE Mid-Atlantic you can mail it to:
American Coaster Enthusiasts
P.O. Box 540261
Grand Prairie TX 75054-0261
(469) 278-6223
Your letter will then be forwarded to ACE Mid-Atlantic Regional Representative Elizabeth Ringas.