ACE Mid-Atlantic Word Search
Need something fun to do? Up for a challenge? Check out this roller coaster enthusiast word-puzzle search.
The letters touch, but not necessarily in straight lines. For rides (past and present), the order of the letters are oriented to describe a feature or trademark of the actual ride, train, or track course.
There are 'two' slightly different renderings for Rebel Yell, for historical reasons.
AMERICAN COASTER ENTHUSIAST
COME RIDE WITH US
KINGS DOMINION
FLIGHT OF FEAR
INTIMIDATOR THREE O FIVE
REBEL YELL (twice)
VOLCANO THE BLAST COASTER
XTREME LAUNCH COASTER
BUSCH GARDENS
BIG BAD WOLF
GRIFFON
THE LOCH NESS MONSTER
VERBOLTEN
SIX FLAGS AMERICA
APOCALYPSE THE LAST STAND
SUPERMAN RIDE OF STEEL
THE GREAT ALONZOS CANNONBALL COASTER
THE WILD ONE
TWO FACE THE FLIP SIDE
COASTER CON XLI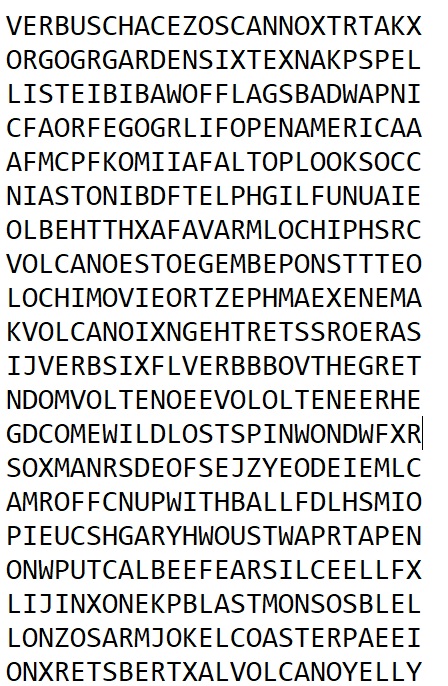 Created by ACE Mid-Atlantic member Steven Spencer.