Kings Dominion adds Twisted Timbers and Winterfest for 2018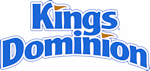 Wood and steel intertwine into twisting barrel roll drops, dynamic inversions and gravity-defying weightlessness on Kings Dominion's newest hybrid roller coaster – Twisted Timbers – slated to open in the spring of 2018.
Twisted Timbers is an innovative hybrid coaster that uses the latest technology to combine wood supports with a steel track to give riders an exhilarating experience with maneuvers previously unimaginable on a traditional wooden coaster. The coaster is designed by Rocky Mountain Construction of Idaho, a company renowned for reimagining wooden coasters. Features of the ride include:
109 foot tall barrel roll drop

3351 feet of track  

Top speed of 54 miles per hour

Three loops

Three overbanked turns

20 airtime moments
Twisted Timbers will be located in the Candy Apple Grove section of the park and is themed to an abandoned apple orchard on the edge of town. The story behind the coaster is that an unknown force – supernatural or natural– destroyed the harvest years ago and froze the orchard in time; now the strictly "off-limits" orchard has reopened for tours, with the twisted ride as its highlight.
Also new in 2018 is WinterFest, an immersive holiday experience in which the park will be transformed into a winter wonderland complete with uniquely themed areas, multitudes of Christmas trees, millions of lights, ice-skating, entertainment, food, crafts and hands-on activities. A nightly tree lighting ceremony will kick off each evening of the imaginative holiday event. The park's fountain on International Street will be transformed into Snowflake Lake, an area where guests can enjoy ice skating in the shadow of the iconic Eiffel Tower; the tower will be converted into a 300-foot Christmas tree complete with a state-of-the-art light show as snow falls over the midway.
Winterfest visitors will be able to enjoy holiday-themed live entertainment in more than a dozen shows like Cool Yule Christmas, Jingle Jazz, and a special production of Snoopy's Ice Show. Classic Peanuts™ characters along with special Winterfest entertainers like Jack Frost, the Sugar Plum Fairy and Candy Cane will meet and interact with guests. Kids can  help elves mail letters to Santa at the North Pole Post Office, and decorate cookies in Mrs. Claus' Kitchen. Shoppers may select unique holiday gifts at Crafter's Corner, featuring handmade goods from some of Virginia's best crafters. Throughout the event, guests will be able to enjoy dozens of the park's rides and attractions.
"2018 is going to be an amazing year for our guests," said Gary Chadwick, vice president and general manager, Kings Dominion. "Twisted Timbers raises the bar for Kings Dominion's high thrill level, and adrenaline junkies everywhere will crave experiencing its astonishing twists and revolutions over and over again. This, added to the immersive Winterfest seasonal event, will let our guests experience the park in an entirely different way, creating new family traditions. These investments demonstrate our continued commitment to position Kings Dominion as a dynamic world class destination."Guests may enjoy unlimited rides on Twisted Timbers as well as admission to WinterFest with the purchase of a 2018 Gold Season Pass, available now at the lowest price of the season, or a free Kings Dominion Pre-K Pass that provides children between three and five years of age with complimentary admission all season long. Gold season passholders receive unlimited access to Kings Dominion and its Soak City water park; entry to special events like Halloween Haunt, The Great Pumpkin Fest and Winterfest; free parking and exclusive discounts; and one free visit to the park in 2017. Special pricing ends October 29, 2017.