BUSCH GARDENS WILLIAMSBURG ANNOUNCES LOGO FOR INVADR ROLLER COASTER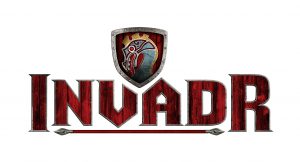 Busch Gardens has announced the logo for InvadR,  its first wooden roller coaster coming in 2017. In a Decide the Ride vote, the red shield with dragon emblem won in a narrow decision.
For the first time in the park's history, fans were able to decide the logo for a roller coaster. The winning emblem edged out the blue shield with dragon logo by only 33 votes. Here's the voting percentage breakdown:
Red dragon: 27.2%
Blue dragon: 26.8%
Blue crossed: 25%
Red crossed: 21%
Fans are urged to stay tuned for the next Decide the Ride opportunity.