Six Flags America opens Superman: Virtual Reality Coaster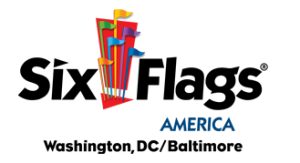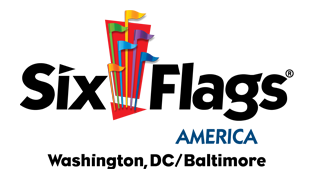 Six Flags America welcomes the addition of an all-new, ground-breaking experience incorporating the most innovative and cutting-edge technology—the world's first Superman-themed Virtual Reality (VR) Roller Coaster. Six Flags America is taking roller coaster thrills to the next level and beyond in a fully immersive, 360-degree experience on the 200-feet tall SUPERMAN Ride of Steel hyper coaster. Wearing VR headsets, riders will feel the rush of the coaster's steep drops and powerful twists and turns plus the adrenaline of being in the middle of a realistic 360-degree virtual reality world. Whatever thrill-seekers have experienced before… This Changes Everything!
On the new SUPERMAN Ride of Steel Virtual Reality Coaster, once riders take their seats and fasten the headsets, they will be fully immersed in the comic-book world of Metropolis. Guests will be taken on a leisurely (or so they think) tour of the city of Metropolis, courtesy of Metropolis Sky Tours. Just after departing the station riders encounter Lex Luthor who uses an anti-gravity gun, along with his army of LexBots, to create chaos throughout the city with cars, taxis and buses floating in mid-air around the rider's vehicle. As the LexBots continue to attack the vehicle, SUPERMAN soars into action. Riders will be taken through hairpin twists and turns, dips and dives all while Superman fights to save the day from Lex and the LexBots.
"Innovation is key to providing the best entertainment experience for our guests," said Six Flags America Park President Rick Howarth. "We are proud to be the first park in the Northeast to introduce this world-class, state of the art technology and among the first in the world to allow guests to fly alongside the MAN OF STEEL."
SUPERMAN Ride of Steel Virtual Reality Coaster stands ready to become the favorite VR Roller Coaster in the world, combining the exciting experience of being saved by SUPERMAN in the middle of an epic battle over Metropolis, with the adrenaline of a 20- story nearly vertical drop, all while traveling along 5,350 feet of track at 70 miles per hour.
"If you think you have experienced amazing roller coasters, you will be blown away by the level of realism and immersion on the SUPERMAN Ride of Steel Virtual Reality Coaster," adds Howarth. "I have ridden coasters all over the world and this truly does change everything."
Guests with a Six Flags Season Pass or Membership can enjoy exclusive ride time on June 8 and 10. All guests can enjoy the new SUPERMAN: Ride of Steel Virtual Reality Coaster starting on June 11th and all summer long. With a 2016 Season Pass, now on sale at sixflags.com/america, guests can enjoy unlimited visits to Six Flags America and Hurricane Harbor plus the recently inaugurated water play attraction, Splashwater Falls, and one of most acclaimed Six Flags events across America: Holiday in the Park.