Seaworld Parks and Entertainment names David Cromwell Park President of Busch Gardens Williamsburg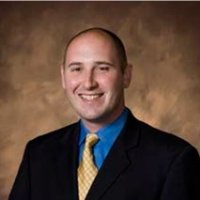 Busch Gardens Williamsburg, voted the world's most beautiful theme park for 25 consecutive years, today announced the promotion of David Cromwell, current Vice President of Aquatica San Diego, to Park President Busch Gardens Williamsburg and Water Country USA, effective April 1.
Prior to assuming his current position, Cromwell served as Vice President of Water Country USA from 2010 to 2012. He succeeds Carl Lum, who was recently named San Antonio Park President.
Cromwell began his career with the company in 1997 at SeaWorld San Diego. He has led teams in a variety of positions across the company, including the information technology group where he aided in the development of new guest arrival technology. In 2006, he became SeaWorld San Diego Director of Park Operations and was then promoted to Vice President of Park Operations and held that role from 2008 to 2010. More recently, he successfully led the project team for the opening of the Aquatica park in California.
Cromwell attended San Diego State University (SDSU), graduating with a bachelor's degree in communications with a minor in political science. He also earned a master's degree in business administration from SDSU. David is a member of the International Association of Amusement Parks and Attractions (IAAPA) and the World Waterpark Association.