Mark Your Calendars, Events Are Coming!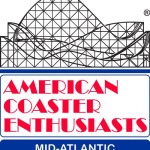 If you read Regional Represenative Elizabeth Ringa's From the Backseat about her goals and visions for the new year, you'll know that we're looking for this year to be the YEAR OF INSPIRE. And what better way to inspire than with a list of all our upcoming events for 2016. We have many of our favorites planned, as well as a few new surprises.
February 21st – Jeepers, It's Winter at Central Park Fun-land
Our first event of the season will be our warming up after a brutal and cold January. Expect to experience their new laser tag and the best kiddie coaster the Fredericksburg area has to offer.
March 6th – ACE Day at Wisp Mountain Resort
In the outskirts of Maryland lies the only alpine coaster in the region. Experience the thrilling, cool rush of this unique ride.
April 2nd – Jeepers, It's Spring at Six Flags America
We've moved our traditional winter event to the spring time. Many delighted in the date change last year as it allowed for warm weather rides and backstage tours of the coasters.
June 3rd – Twas the Night Before at Go Karts Plus in Williamsburg, Virginia
One of our new outings this year, we've planned a pre-event at this little, fun joint to coincide with our annual ACE Dives. What's better than go-karts in the heat of June.
June 4th – ACE Dives at Busch Gardens Williamsburg
One of our popular events, there is nothing better than enjoying the beautiful landscape of BGW in the summertime.
August 7th – Wild West Fun Day at Adventure Park USA
This often overlooked park always turns out to be a great time with Erik Stottylemeyer's in-depth and gracious tours. With three great coasters and laser tag/mini golf, there is no better event to bring new guests out to experience what ACE is all about.
September 30th – ACE Night at the Virginia State Fair
We're taking you the state fair, just around the corner from King's Dominion. A new event this year, we'll be riding everything this famed place has to offer, while stuffing our mouth with cotton candy and pizza.
October 1st – Fall Thrillfest at Kings Dominion
A crowd favorite, this event always comes with surprises. With rollbacks, wet weather, and more from last year's event, we're excited to see what will happen this year — ACE members are ride warriors, rain or shine!
October 2nd – Celebrate America at Six Flags America
The weekend will come to a great close, as we descend upon the park. There's magic, scares, and thrills all packed into a day that you'll surely love.
December 3rd – Coastin' Through the Snow at Busch Gardens Williamsburg Christmastown
This past year, it was warm. That doesn't mean there isn't fun to be had. With sparkling lights filling up one of the most beautiful parks east of the Mississippi, there will be joy all around. From Santa's Feast to ERT, we'll be planning a fun day that will include shows, hot chocolate and more. We have also listened to your feedback and we are working on coinciding this event with Colonial Williamsburg's Grand Illumination, to give guests a truely memorable weekend.
Flyers for these events will be posted on www.acemidatlantic.org with registration information as they become available.
This article was republished from the Winter Edition of ACE Mid-Atlantic's Rebel Yell Newsletter.