From the Backseat…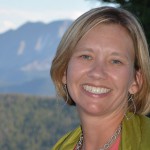 Happy New Year!
Over the course of 2015, I have been asked many times why I love roller coasters so much. Have you ever given this much thought? After dwelling on it, I've came up with an answer.
Inspire – what a powerful word. Recently, someone told me that if she ever rode a roller coaster, it would be with me because of my passion. She really made me think about the love I have for the hobby and how that had inspired her to try something that she viewed as scary.
That conversation inspired me to really think about other people's passion for roller coasters. I realized that my own love for it has evolved over the years. As I have aged, they now fulfill three things for me – a family activity that we can all share, friends who get my passion for riding, and something that seems daring and scary in my heart, except, logically I know it isn't.
Once I had this realization, I found this new desire to inspire others to find their passion, to try a new hobby. So in my YEAR OF INSPIRE, I want to make 2016 about the year of inspiring new friendships, new adventures, and new memories by inviting guests to join us at our regional ACE events — this will be a year for the guest.
For joining in the YEAR OF INSPIRE, you will receive something special too. At each event, we will have a special drawing. For each guest you bring, you'll get one entry. We'll also have a special recognition for the member who brings with them the most guests to a single event. Best of all, at the end of the year, we will honor the INSPIRER OF THE YEAR with a special gift – that person will have brought the MOST guests to regional events throughout the year. How many guests do you think we can bring to events as a region? How many will you personally bring? Watch our email blasts and newsletter for updates of how ACE Mid-Atlantic is INSPIRING.
-Elizabeth Rings