Delirium is coming to Kings Dominion in 2016
Doswell, VA (August 20, 2015) – Get ready to defy gravity on Kings Dominion's new ride, Delirium. The thrill ride will be located in the Candy Apple Grove section of the park and is set to open in the spring of 2016.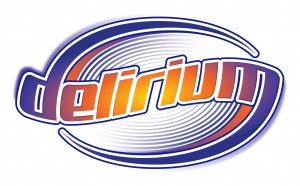 Delirium is a powerful, spinning pendulum on which 40 riders will be strapped into their seats, facing outward on a giant ring. As their feet dangle, they begin slowly swinging back and forth while the ring starts to rotate. The ride quickly gains momentum and before they know it, riders are getting swirling views of the park. On Delirium, guests soar to a height of 115 feet at a maximum arc angle of 120 degrees.
Delirium will delight thrill seekers of all ages as they fly through the air, experiencing gravity defying hang time.  "Thrills come in all different sizes here at Kings Dominion and the addition of Delirium reflects our commitment to providing exciting experiences for our guests," says Pat Jones, Vice President and General Manager of Kings Dominion. "We pride ourselves on being home to a variety of rides and attractions that offer something for all generations to enjoy. Delirium will make a great addition to our park."
Guests who want to be among the first to experience Kings Dominion's newest addition can purchase a 2016 Kings Dominion Season Pass starting today at the lowest price of the year. Gold Passes are available for just 9 easy payments of $9.75. Passholders enjoy many benefits, including: Bring-A-Friend discounts, food and merchandise discounts, early access to select rides and Kings Dominion's all-inclusive water park, Soak City.
Construction on Delirium is set to begin in the fall.