Busch Gardens, Water Country USA Ranked Top U.S. Amusement Parks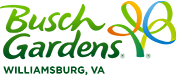 Busch Gardens and Water Country USA were recently recognized as winners in the 2015 TripAdvisor Travelers' Choice awards and in USA TODAY's 10Best Readers' Choice awards.
TripAdvisor recognized Busch Gardens as one of the Top Amusement Parks in the United States, and Water Country USA among the nation's top five water parks. The leading travel site highlights the world's top attractions, based on the quantity and quality of reviews and ratings for amusement parks worldwide gathered over a 12-month period.
Adding to the excitement, Busch Gardens' Celtic Fyre show was ranked No. 1 in the USA TODAY 10Best Readers' Choice travel award contest for Best Amusement Park Entertainment. Nominees are chosen by a panel of relevant experts, which include a combination of editors from USA TODAY and 10Best.com, expert contributors and sources for both these media and other Gannett properties. Voters are then given four weeks to vote for their candidate of choice.
Busch Gardens offers fun for the whole family with thrilling roller coasters, world-class dining options and kid-friendly attractions. Voted the world's most beautiful theme park for 25 consecutive years, Busch Gardens is celebrating 40 years of family entertainment in 2015 with in-park displays, special remembrances and memorable experiences. Busch Gardens newest thrill coaster, Tempesto, features three launch experiences and signature loop-the-loop. Guests daring enough to take on Tempesto will race into unbelievably tight turns at 63 miles per hour and defy gravity as they roll through a complete inversion 154 feet in the air.
Water Country USA is Virginia's largest water park. The park offers fun for the entire family with a retro surf theme, resort-style amenities and more than 40 state-of-the-art water rides and attractions, including Colossal Curl. This colorful slide combines funnel and wave elements for an exciting ride sure to get heartbeats racing. Colossal Curl can hold up to four passengers in its cloverleaf-shaped rafts and features a 48-inch ride height, making Colossal Curl the first family thrill ride at Water Country USA.