Second Annual Spring Bloom Festival at Kings Dominion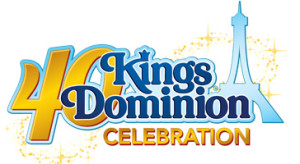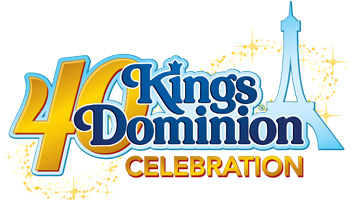 Spring fever is in full effect at Kings Dominion! Celebrate the return of warmer weather at the second annual Spring Bloom Festival April 3 – May 3. From International Street through Planet Snoopy, thousands of flowers are planted by Kings Dominion's very own landscaping department, transforming the park into a kaleidoscope of vibrant colors. 

Spring Bloom features live entertainment, free family-friendly concerts, unique food offerings, and hands-on children's activities. Spring Bloom is a month long celebration that spells fun for the whole family with these special events:
Easter EGGstravaganza – Celebrate Easter with Snoopy and his friends. Make sure to get your picture taken with Eggward the Easter Bunny or visit our petting zoo. Little ones can test their egg hunting skills with our Easter EGGsploration scavenger hunt or learn from our hands-on craft making classes. Easter activities will be held April 3-5.
Spring Break – Take a break from the books and get ready for fun! Kings Dominion will be open April 6-10 for the most thrilling spring break in the region.
Debby Ryan & The Never Ending– Disney star Debby Ryan along with her band, The Never Ending will perform at Kings Dominion. Debby Ryan stars in the Disney Channel Original Series, "Jessie." The concert is free with park admission. Seating is limited and available on a first come, first served basis. Concert will be held at Kingswood Amphitheater on Saturday, April 11 at 6 p.m.
Choo Choo Soul – For the younger ones, Choo Choo Soul is a children's entertainment act featuring a hip-hop train conductor and her partner, a dancer and beatboxer dressed as a railroad engineer. The concert is free with park admission. Seating is limited and available on a first come, first served basis. Choo Choo Soul will perform at the Peanut's Showplace Theater on Sunday, April 19 at 1 p.m. and 4 p.m.
Spring Bloom: An International Culinary Celebration – Take a culinary trip around the world with Kings Dominion's Executive Chef! New food stations and restaurants will feature international food items from Switzerland, Italy, Jamaica, and many more! These delicious delicacies will be created using fresh spring ingredients from local Virginia farms.
Live Entertainment – Strap on your dancing shoes and enjoy toe-tapping entertainment from local Country and Bluegrass bands every weekend!
Happy Birthday KD! – Kings Dominion opened over the course of two years, with the official grand opening on May 3, 1975. Time to cut the cake and blow out the candles as the park officially turns 40 on May 3, 2015. The day will be filled with surprises, entertainment and more!
There is something for everyone at Kings Dominion's Annual Spring Bloom festival! 2015 Season Passes are on sale now. 
The above is from a Kings Dominion Press Release on March 3, 2015.