Get this "Living Social" Deal and Come to ACE Howls for $36 at Busch Gardens Williamsburg
ACE Mid-Atlantic is meeting at Busch Gardens Williamsburg on Fridaay October 11 for an informal Howl-O-Scream meet up and if you act quickly you can get into the park all day for $36, that's a 50% savings.  Here's how: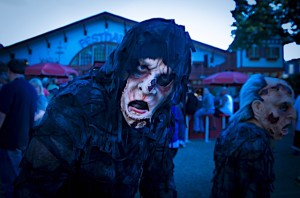 First, Follow this link to Living Social and purchase your $36 Adult or $31 Child Ticket for Friday October 11.
Living Social – Busch Gardens Williamsburg Howl-O-Scream Deal.
Then, by October 9, register to meet the ACE Group at Busch Gardens Williamsburg using the registration link at the bottom of this message.
We will meet at park opening to ride roller coasters during the day and have a evening meet up time for those that want to catch up with ACE for Howl-O-Scream only that evening.  Final info will be emailed to you shortly before the event.
We hope to see you at our First ACE Howls!
Registration link:
http://events.constantcontact.com/register/event?llr=hzjmfnjab&oeidk=a07e825nwd315e98cb9
Facebook link:
https://www.facebook.com/events/215258211967678
If you have a question about ACE Howls! Use the Contact Form below to ask your question: